tfNDC
​
​
​

Quick Intro: NDC is a set of XML Industry Standards delivering data between airlines and agents/users. NDC introduces a New Airline Retailing, where Airlines want to regain control over fares, product and functionality. Personalisation or Personalised travel offers are key. tfAirline NDC API has been designed for FSCs and LCCs who wish to move to the NDC standards and are looking for an IT partner to manage their NDC API channel. tfAirline NDC API offers a fast way to set up the NDC API channel while managing the technical and operational support with 3rd parties in a scalable and robust middleware infrastructure.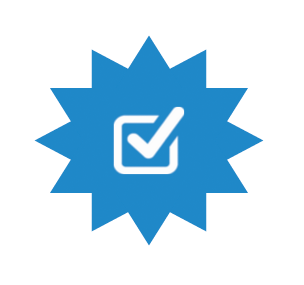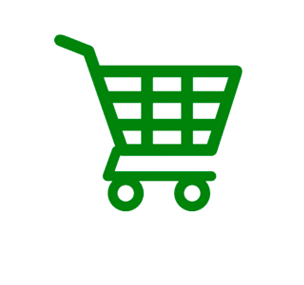 Industry Standards

¦

New airline Retailing

¦

Personalisation

Travelfusion NDC API Solution: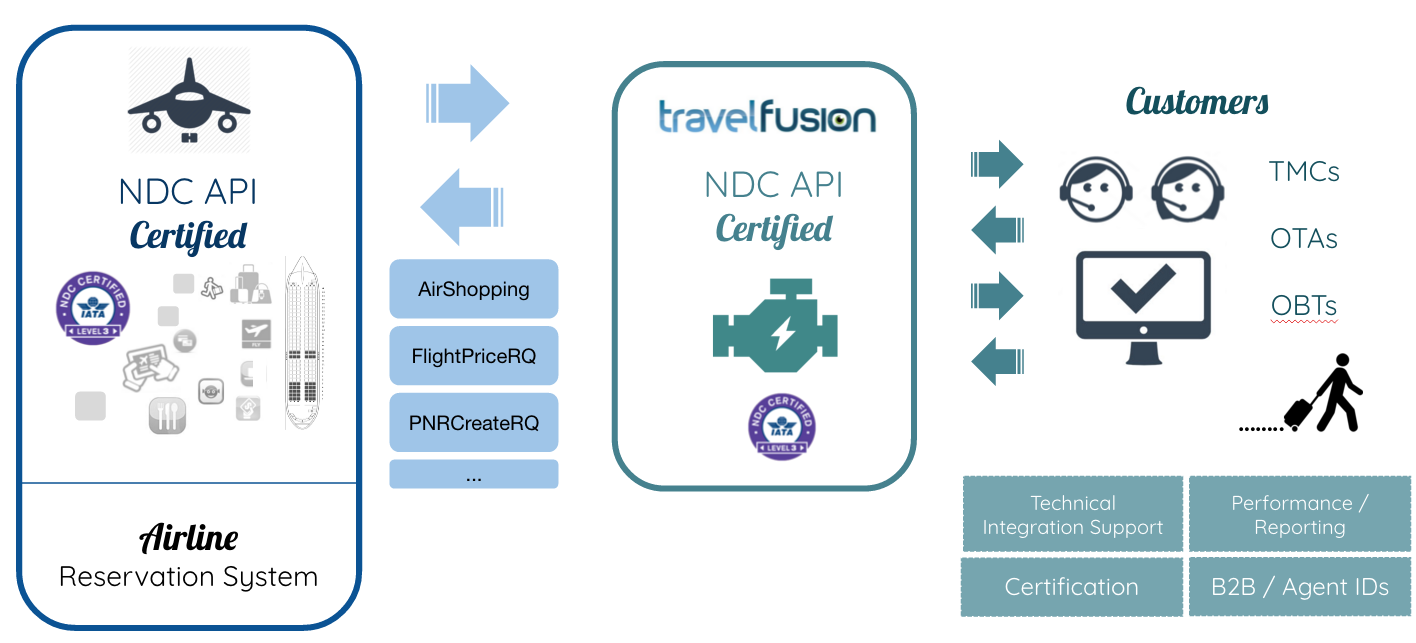 Travelfusion has developed the most advanced NDC distribution solution for both airlines and Agents/Metas. As the world's leading travel Content Aggregator, Travelfusion offers airlines a cost effective way to create an NDC channel and benefit from Travelfusion's huge agency and search customer base which can consume that data.

Travelfusion can partner with airlines offering two NDC programmes: (1) Fully hosted and managed NDC - a fast and cost effective way for an airline to develop and run an NDC API to all 3rd parties; or (2) Content Aggregator - Travelfusion will connect to the airline NDC API and will offer the content to it's customers.

Fully Managed and Hosted NDC API key benefits:

Integration.Travelfusion has integrated with hundreds of airlines, Hotels and Rail providers and all of the world's PSS systems (via API/web services), supporting all fare types, availability, ancillaries, bookings & change/cancel.

Development & Time to market. Travelfusion will deliver a fully managed NDC API within 6-12 weeks from receiving access to the PSS APIs/web services.

NDC API Scalability. As the pioneer of the API distribution services, Travelfusion has the most proven API middleware platform capable of handling hundreds of millions of daily supplier searches and the only company with experience in managing 600+ of the world's largest OTAs, OBTs, TMCs & Metas.
Cost - Travelfusion's solution is based on charging 3rd parties for transactions and providing the airlines with the most cost effective and risk free way to set up and run a successful NDC channel.

Distribution & 3rd Party Management
​

Multi-channel distribution - tfNDC API supports the following distribution channels:

Agency Desktop - interfaces with all TMC desktops
Agency portal - sign in browser based agency desktop
NDC API - for online leisure (OTA) and corporate (OBTs)

tfSuper PNR
| | |
| --- | --- |
| tfDesktp | tfIBE |
WHAT ARE THE BENEFITS OF tfNDC API?
MERCHANDISING & ANCILLARIES: Travelfusion supports all NDC merchandising and ancillaries enabling airlines to make the most of dynamic retailing services.

3rd PARTY MANAGEMENT: Travelfusion is the largest operator of API channels able to support hundreds of 3rd parties from early integration to certification/best practices and operational support. Travelfusion's 600+ agency customer base provides the most effective platform from which to grow the NDC distribution efforts..

24-7 GLOBAL SUPPORT: Travelfusion has developed the most advanced operational tools to manage and maintain the demands on high scale API middleware while at the same time providing 24x7 technical and booking support..

MANAGEMENT & REPORTING: Travelfusion has developed detailed reports and statistics which track the performance of each agency from every point of sale. Air France/KLM will be able to both control all 3rd parties and view their performance in real time.
CONTACT For more information and any inquiry please contact sales@travelfusion.com.